I recently purchased the Gunnery sergeant Harker model from games workshop and initially i was going to just use him as sergeant Harker, however now that i think about it Harker doesn't fit in with my theme.
So with a little bit of Green Stuff work he is now Sergeant Major Brock Of the 12 Arkturan rifles, Formerly of the 3rd Tachak Highlanders .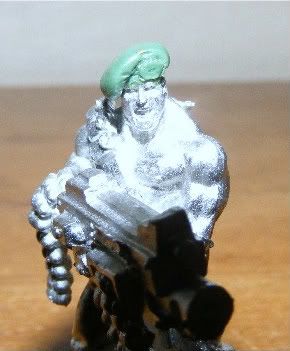 I am still working on Sergeant Major Brock's backstory, im not realy happy with the name i would apreceate any suggestions.